Specialist powered access
Specialist powered access platforms are often required when either the weight of a scissor lift or cherry picker is an issue or more intricate access to an area is required.
If you need to reach heights indoors greater that 15.5m, we would also recommend using a specialist access platform.
Hire a Truck Mount
A truck mount is a cost effective option when your job entails moving between sites, or if the machine needs to be moved quickly.
Truck mounts come with an operator and can go up to 72m.
They are perfect for a quick job on a roof or for accessing heights in particularly busy working environments.
Hire a Spider Boom Lift
Spider boom lifts are incredibly light, ideal if your job has a weight restriction indoors, or outside when there is a possibility of the machine either sinking into the ground or cracking monoblock.
Spider boom lifts have versatile working envelopes and can tackle a variety of applications on construction sites, indoor shopping centres or other areas when working at height.
Spider lifts are specialised items of access and unless your operator has been specifically trained in this category we always recommend hiring an experienced and qualified operator with your machine.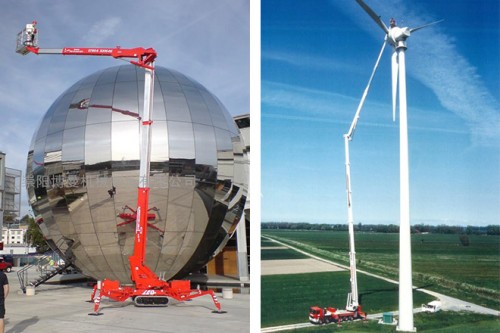 Click on the link below to visit our full range of specialist power access machines.
Find out more